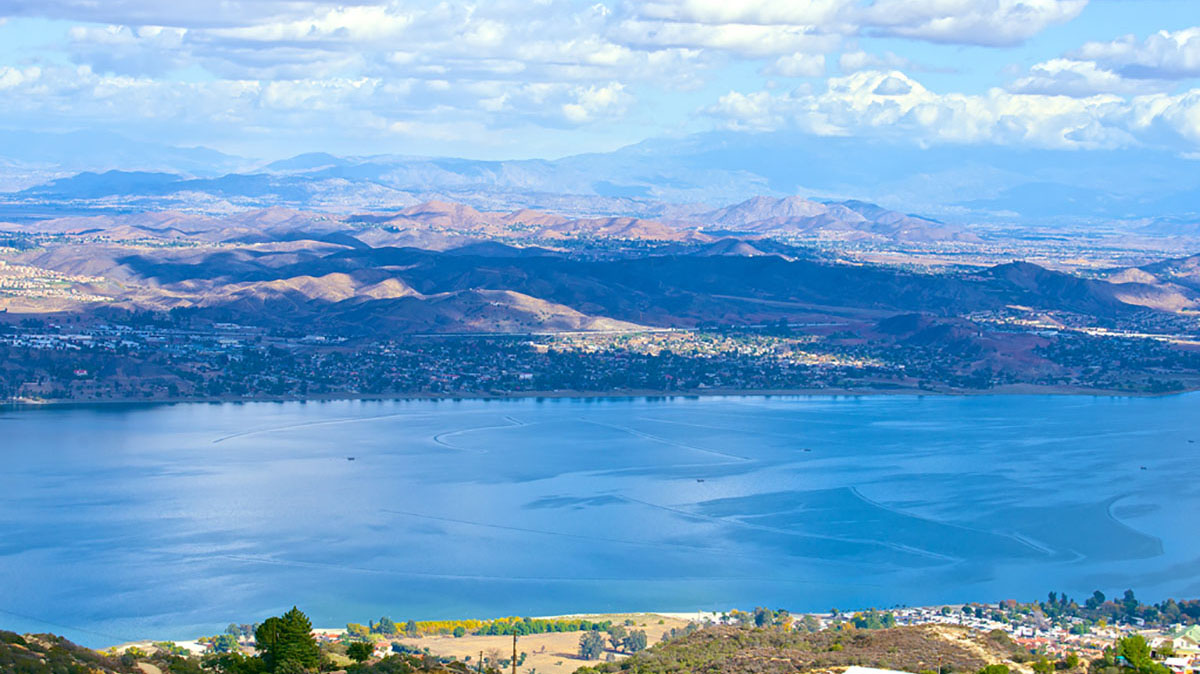 What to Know
Residents have opposed proposed hydro dam construction since 2008.

Lake Elsinore residents are concerned power lines stretched along the nearby forest could spark wildfires.

The current iteration of the project is in early stages of development, and will be designed with community concerns in mind, official says.
Some residents in the Southern California city of Lake Elsinore fear power lines from a proposed $2 billion hydro electric dam project could ignite a brush fire.
Residents are worried electrical towers and power lines could impact the area as part of the Lake Elsinore Advanced Pump Storage Dam project.
"In the last two years, there have been two wildfires that have burned in the location of the proposed transmission line locations," said Joe Folmar, who heads up a group of residents who oppose the project. "The Wildomar fire in 2017 and the Holy Fire in 2018 are the two fires, both of which required mandatory evacuations."
The Wildomar Fire broke out in the Cleveland National Forest on Oct. 26, 2017. It prompted the evacuation of 200 homes in the area and charred 866 acres. A motorcycle that crashed into a tree sparked the fire, officials said. The Holy Fire, which started Aug. 6, 2018, burned over 23,000 acres.
Officials say that fire was caused by arson and have charged a 51-year-old Forrest Gordon Clark with starting it. He has pleaded not guilty to arson charges.
Concerns about fire risk are being taken seriously by the company proposing the dam in Lake Elsinore, Nevada Hydro, said John Sparks, a spokesman. The company is working with the U.S. Forest Service and the California Department of Forestry and Fire Protection on a fire strategy, he said.
"We are well aware of the concerns about a fire," he said. "There are transmission lines throughout California that Cal Fire and the U.S. Forest Service have to plan around."
The Lake Elsinore City Council expects to take up the dam project at a meeting next month.
"Anything can happen," said Nicole Dailey, a Lake Elsinore city spokeswoman. "We are concerned with the safety of our residents and lake."


[ad_2]

Source link