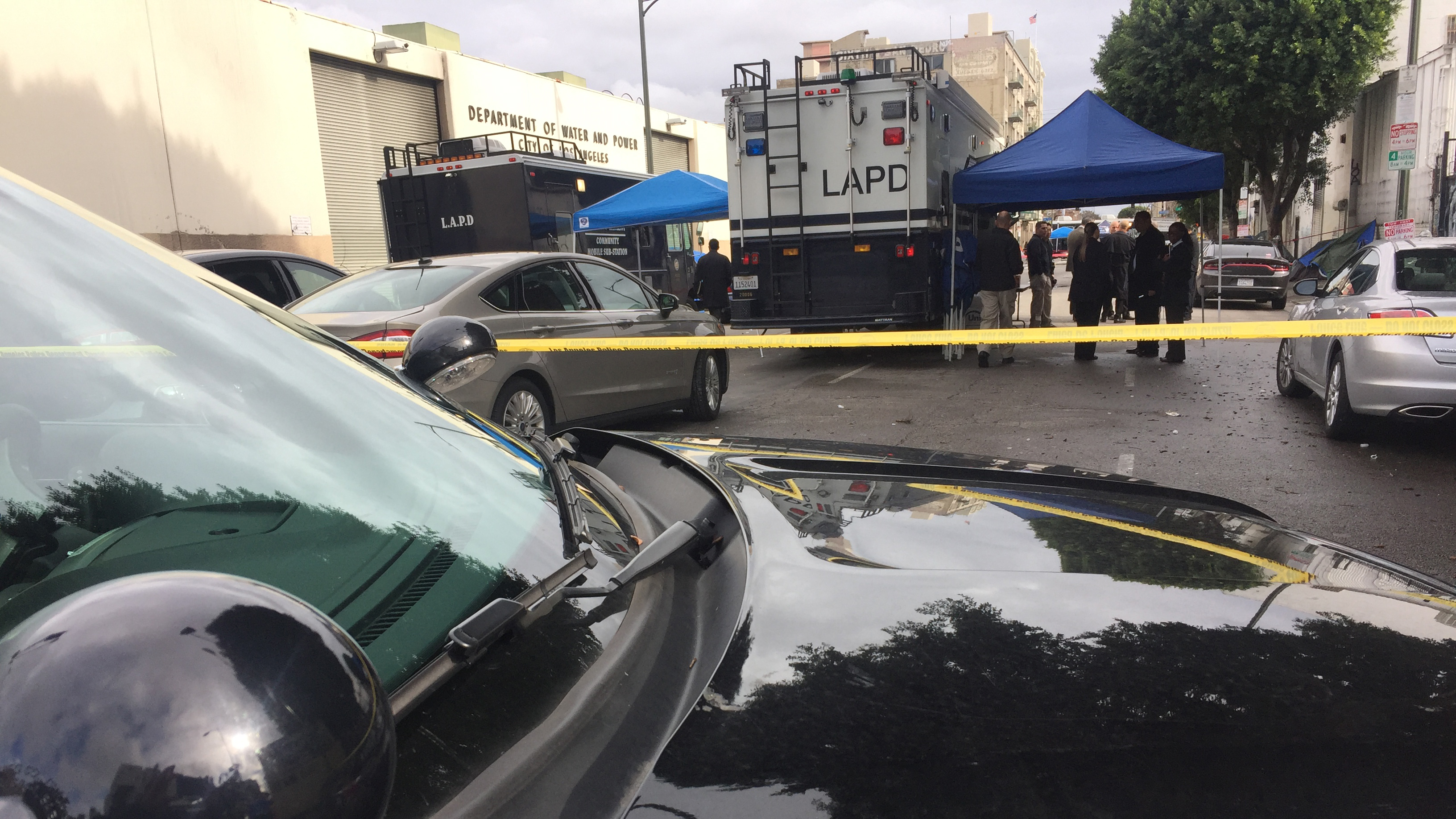 An LAPD officer was seriously injured early Thursday during an apparent fight with another man in the Skid Row area of downtown Los Angeles.
The officer, who is assigned to the Department's 77th Division, then shot the attacker at least once before collapsing on a sidewalk, according to preliminary information from police and city officials.
Officers at the nearby Central Division station were directed to both injured men around 3:30 a.m. near 6th and San Julian Streets, the officials later clarified. Initially it was though the man who was shot flagged down the officers.
An LAPD spokesperson said the injured officer was off-duty at the time and was said to be in critical condition. The LAPD said it could not yet provide details about how the men were hurt or who was shot.
The officer was taken to County-USC Medical Center for treatment, the officials said. The condition of the man who was shot was not immediately known.
A law enforcement source not authorized to speak publicly said it was not immediately clear when the incident was first reported that the injured man found on the sidewalk was a police officer.


[ad_2]

Source link